The first-of-its-kind G-Boost compressor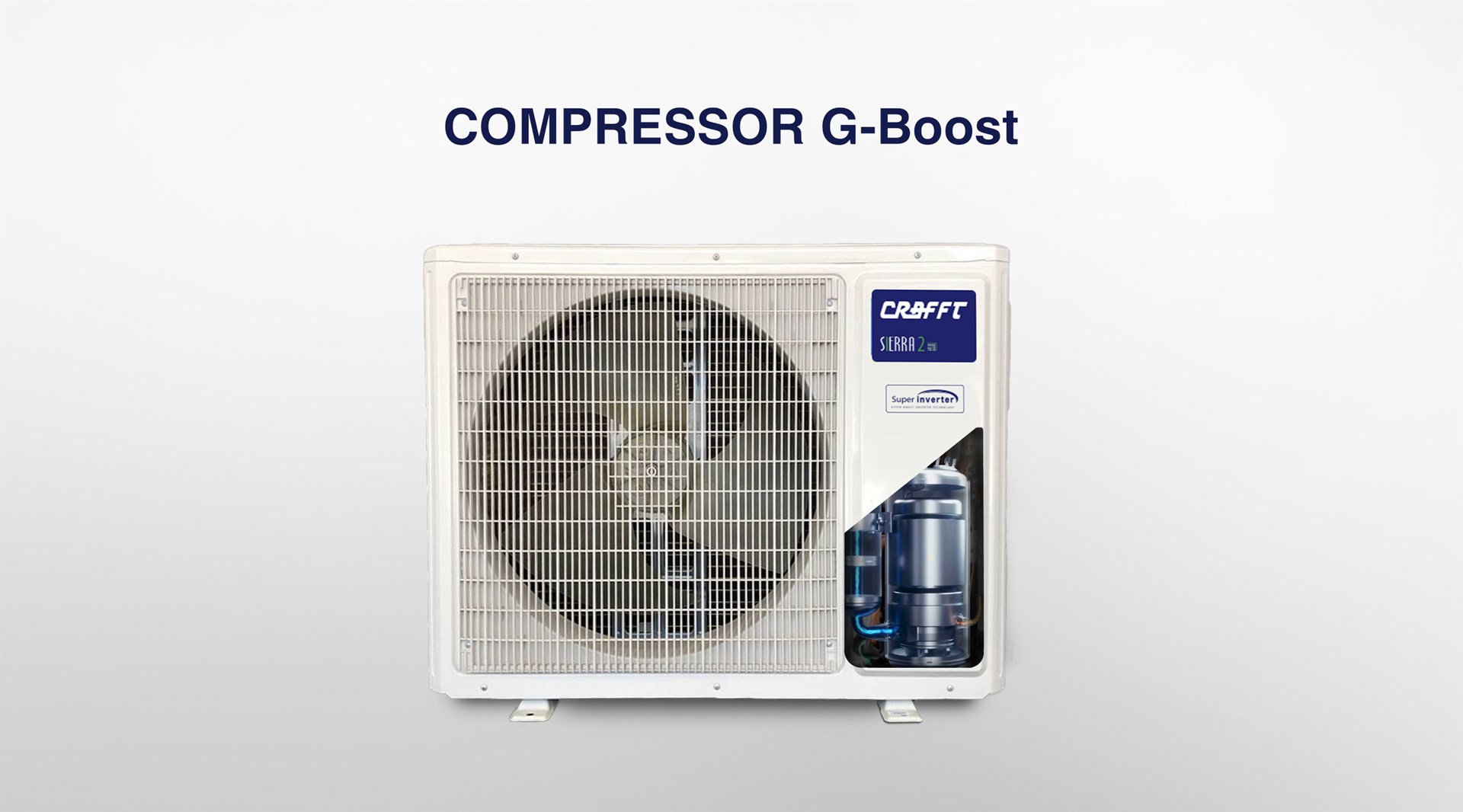 The first-of-its-kind G-Boost compressor
The first-ever G-Boost inverter compressor

Achieve stable cooling even at extreme temperatures . It increases the unit's capacity and energy efficiency, delivering exceptional performance and stable cooling even at external temperatures of up to 60 degrees Celsius.

Ampere Control Technology:

With the ability to control the amperage, you can save more money while conserving electrical energy. This allows you to operate the air conditioner on small power generators while maintaining high-performance efficiency.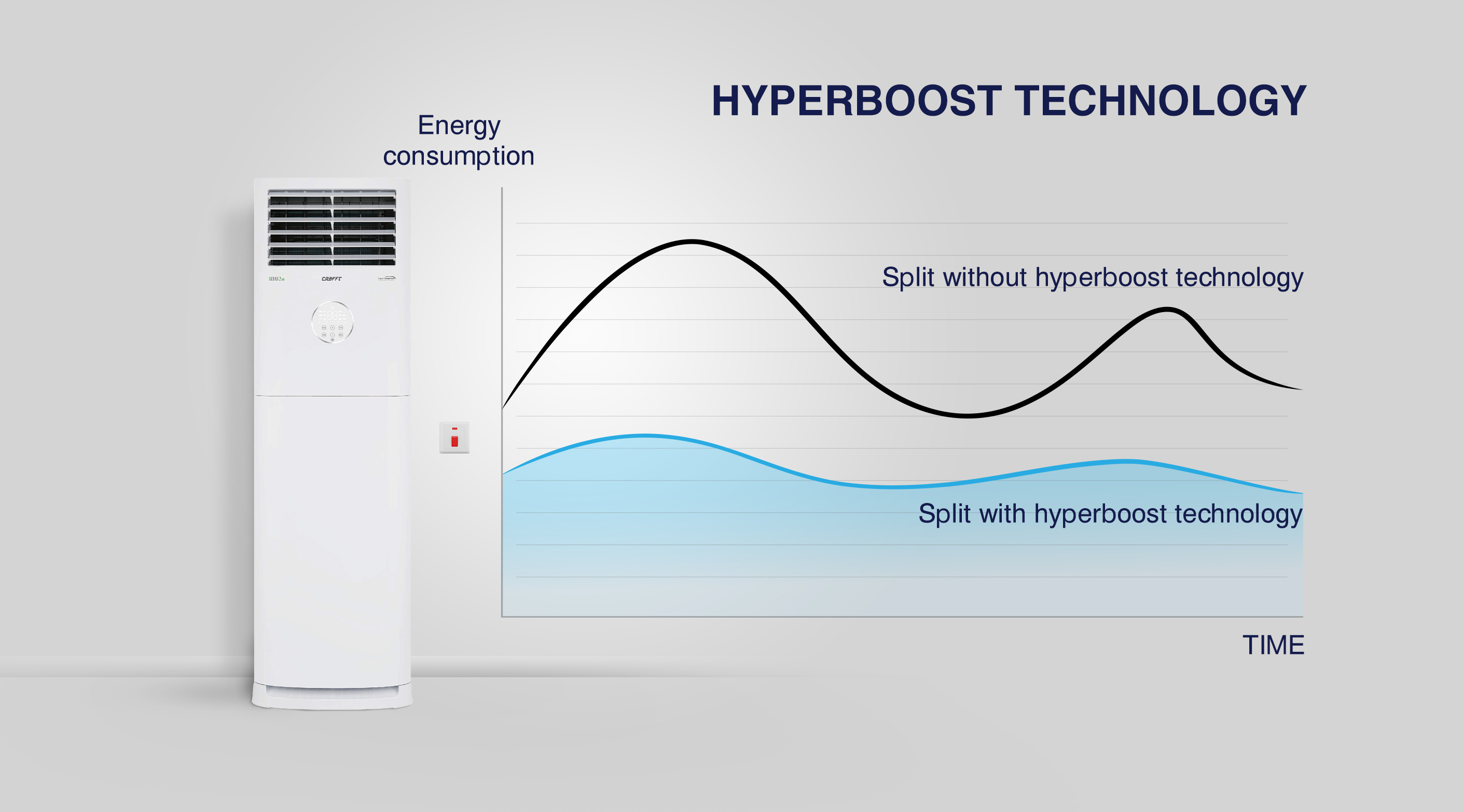 Environmentally-friendly R410A refrigerant:

crafft always strives to contribute to preserving the environment, protecting the ozone layer, and reducing greenhouse gas emissions.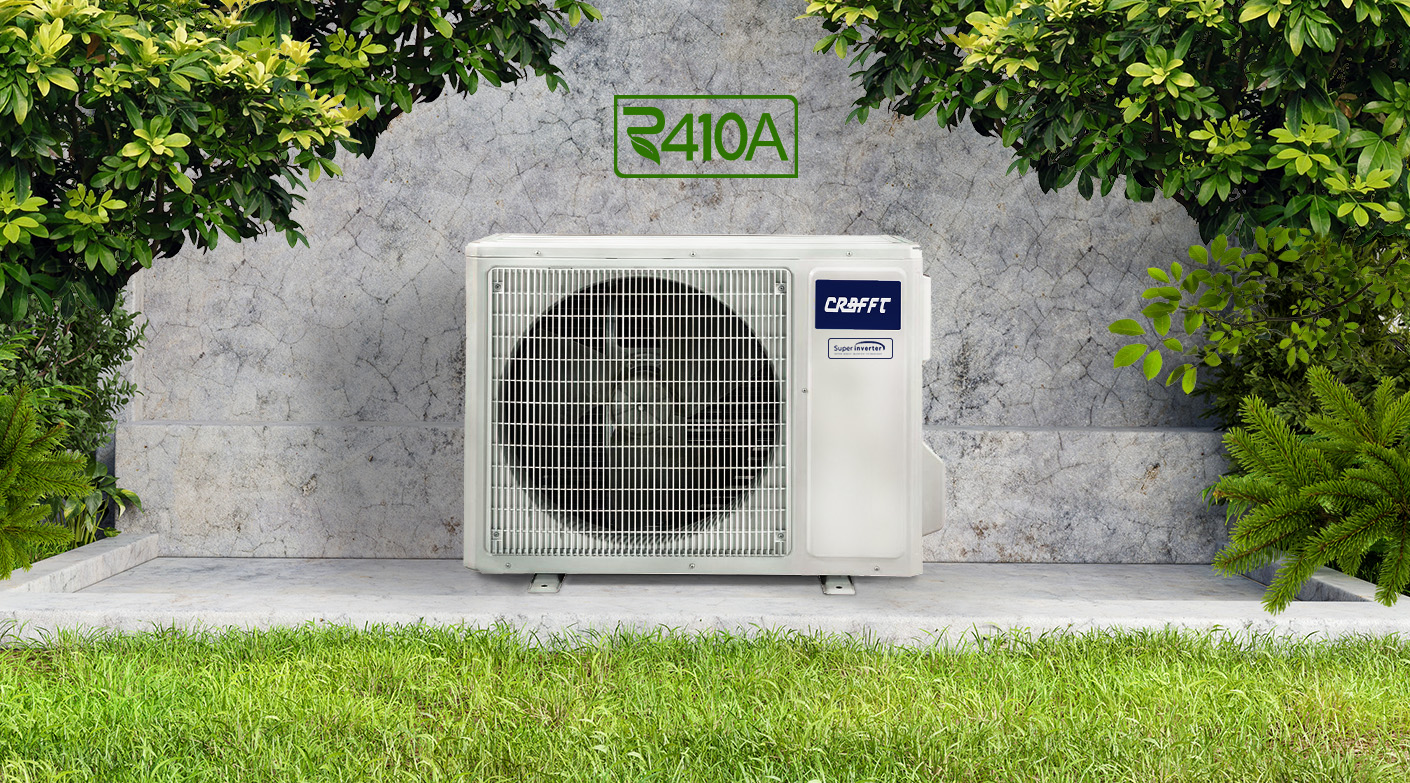 Golden Fin Heat Exchanger:
crafft appliances deliver tremendous performance and efficiency thanks to the corrosion-resistant and rust-proof golden fin heat exchanger fins. This supports high performance and ensures a longer lifespan for the device.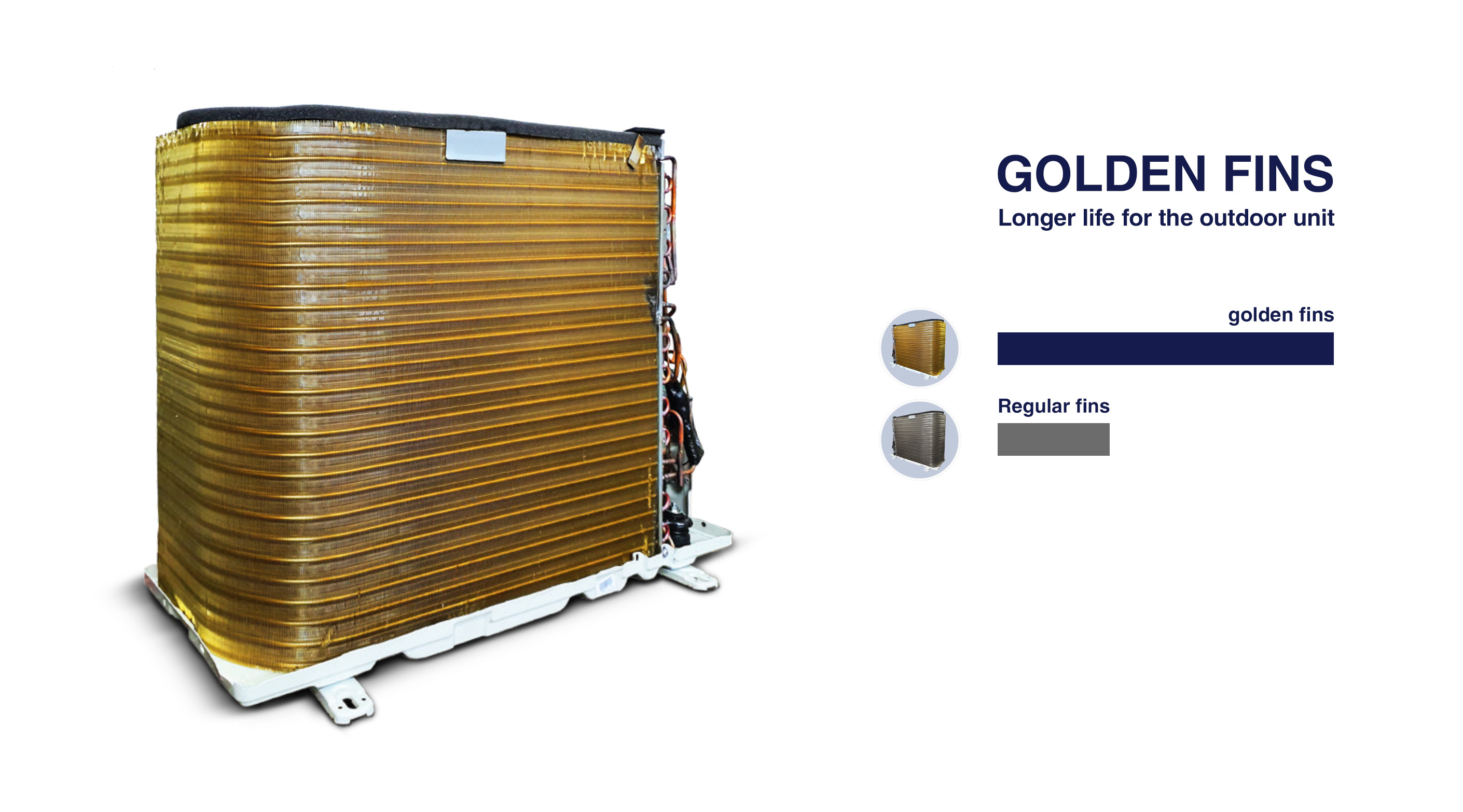 Automatic Internal Cleaning:

Enjoy a longer lifespan for your device with the automatic internal cleaning feature. When the device is turned off, it removes internal ice formations, followed by a defrosting and drying process to maintain the efficiency and performance of the device for a longer period. Additionally, there are purification filters to ensure a healthy and ideal environment.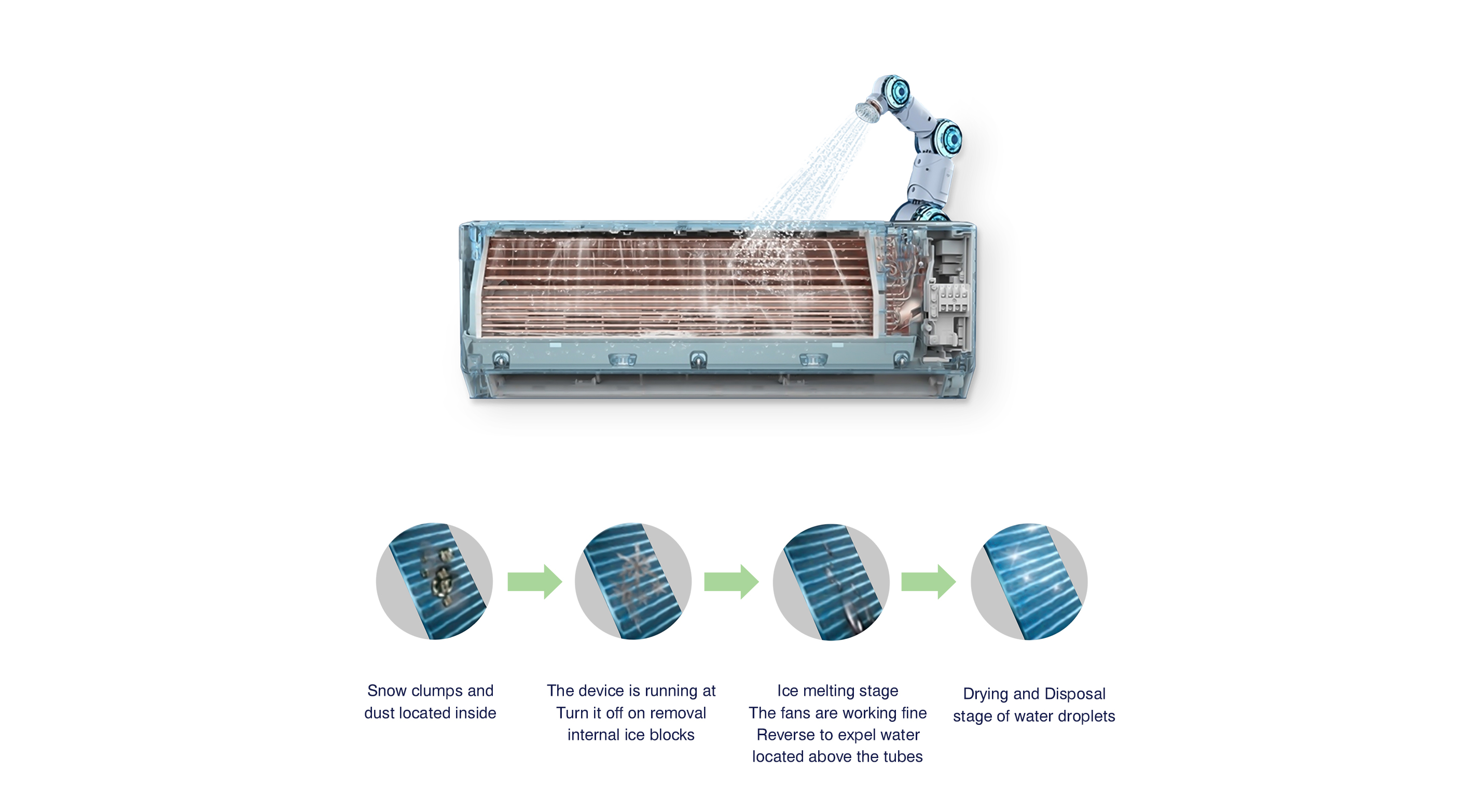 Self-Diagnosis:
Troubleshooting and maintenance have become easier with the self-diagnosis feature. A code will appear on the indoor unit's screen indicating the type of problem occurring in the device, allowing for quick resolution.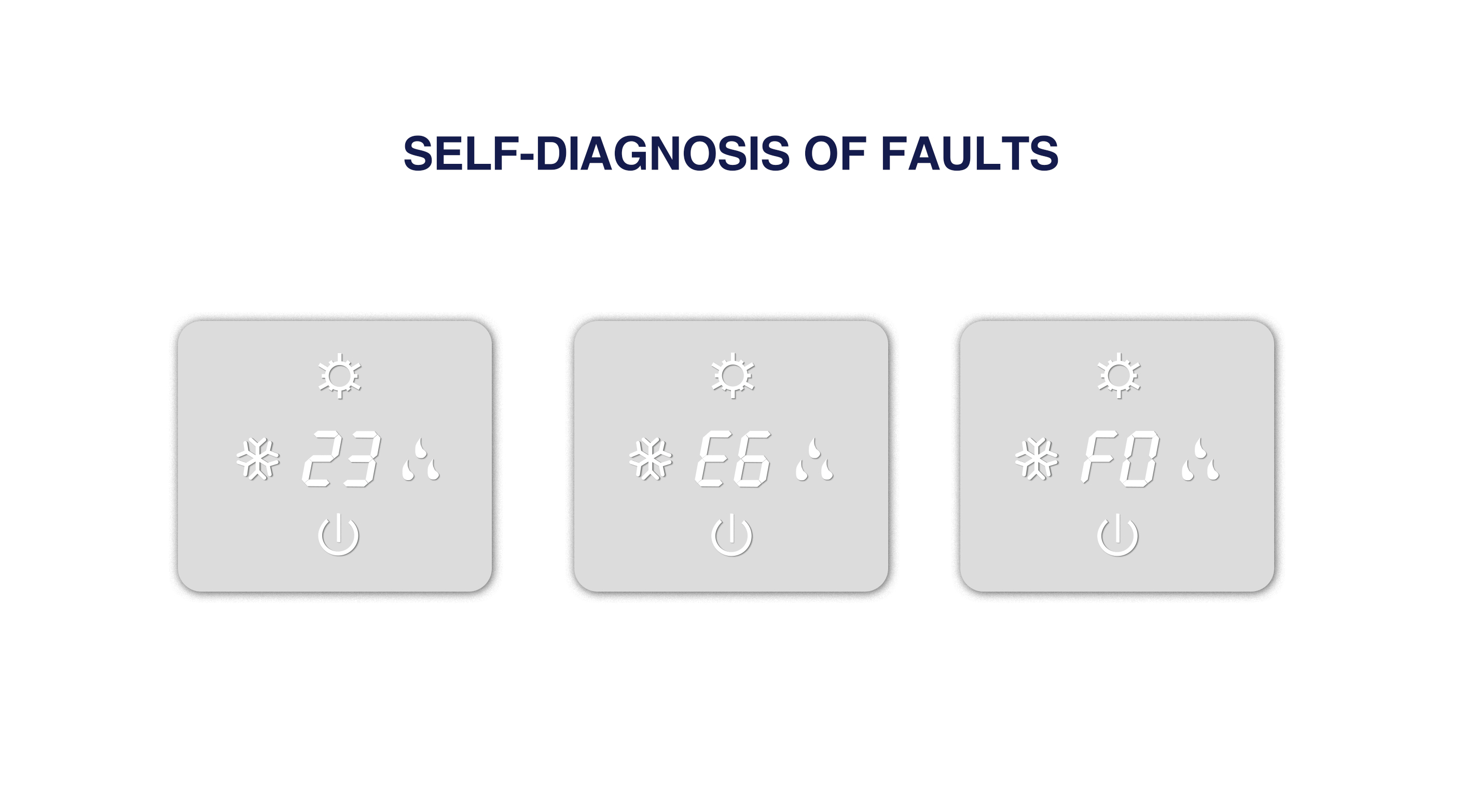 Filter Clogging Alert:
Maintain the performance and lifespan of your device with the filter clogging alert feature. A symbol will appear on the indoor unit's screen to alert you to clean the filter, ensuring the air conditioner operates at its highest efficiency.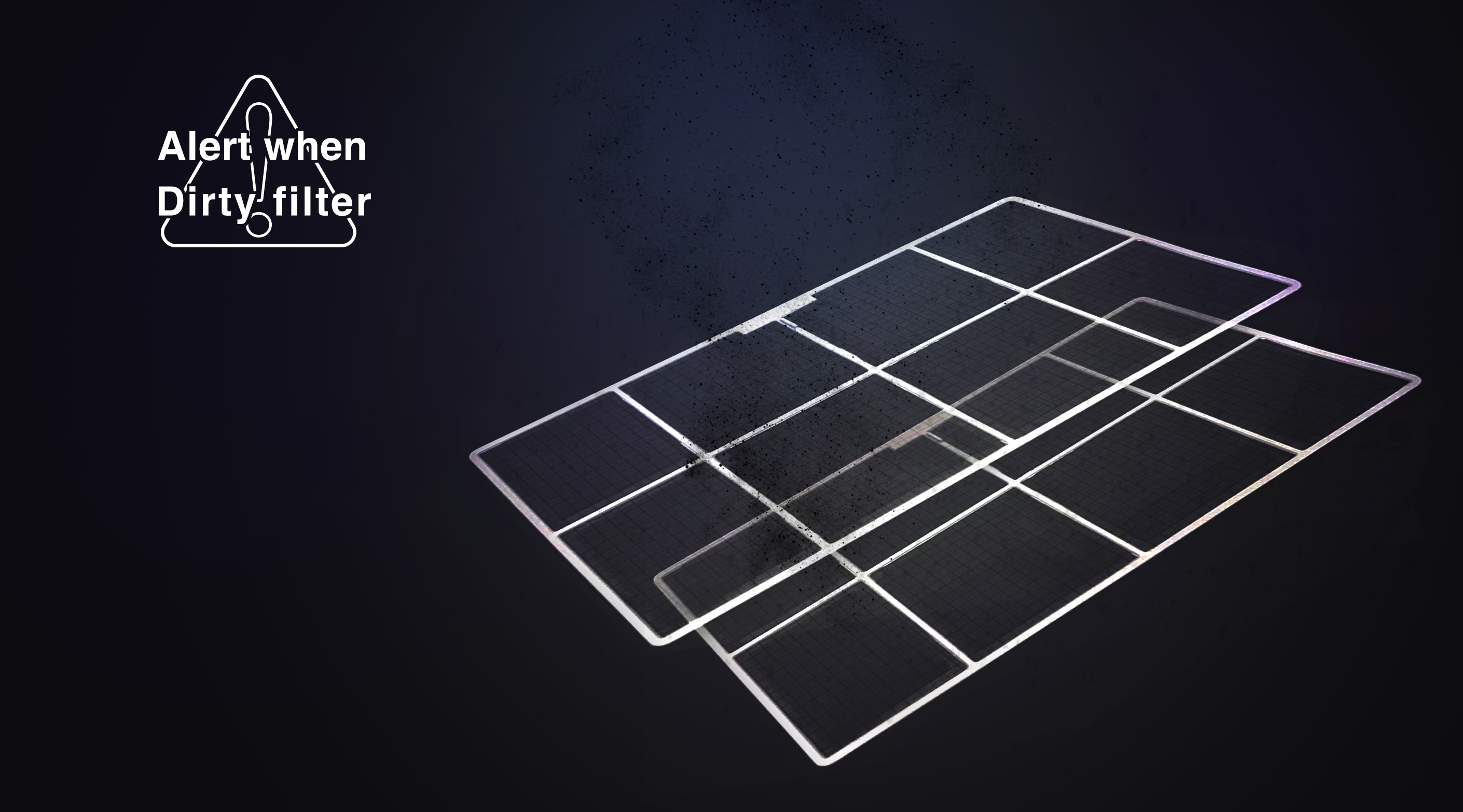 Auto Restart:
Experience more comfortable sleep with crafft. When you set specific settings for the air conditioner, they will be remembered and restored after a power outage, allowing the device to operate quietly, ensuring a more peaceful sleep.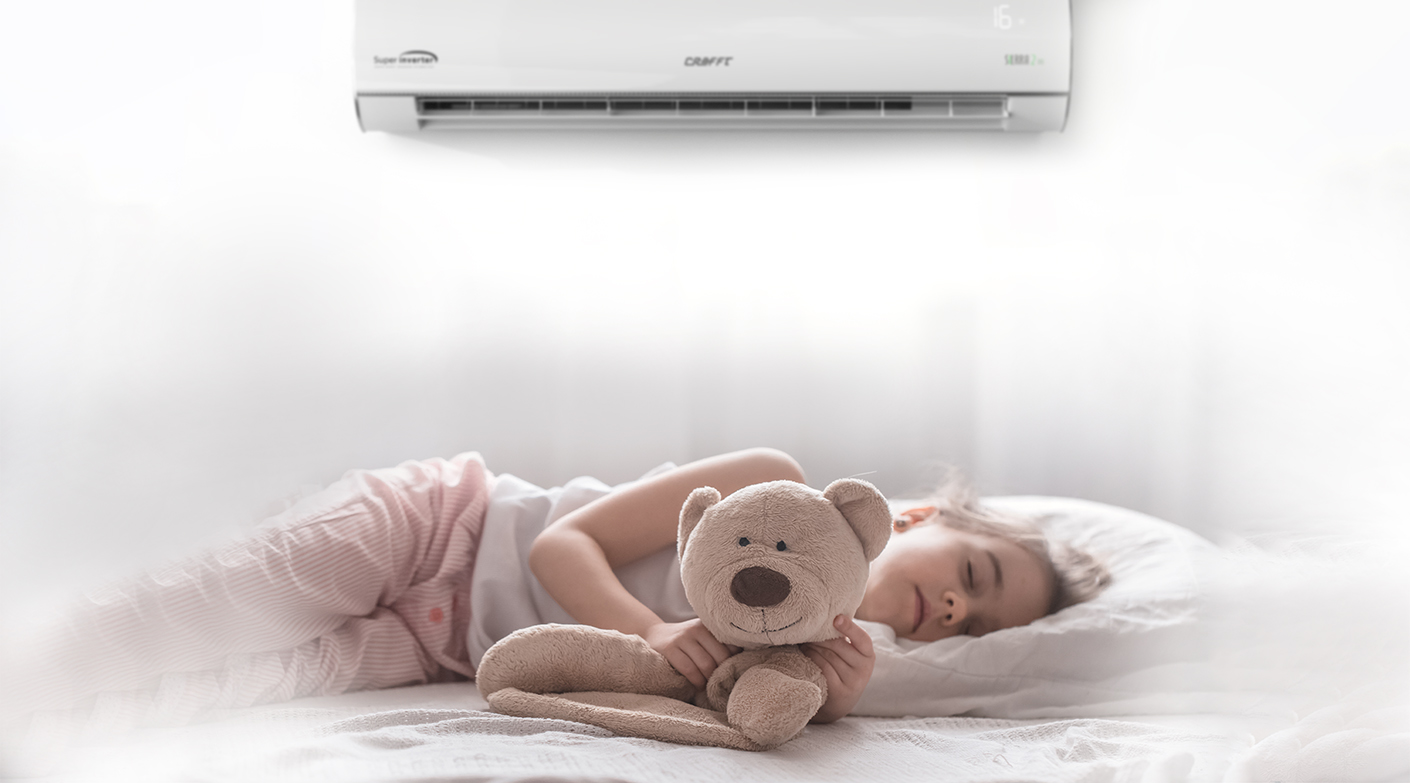 For More Details Contact Us
Baghdad/ Karrada/Next to Attar St.
Najaf/ Adan district/Opposite Al Rafidain Bank
Babylon/Al Shawi St./Next to Chamber of Commerce